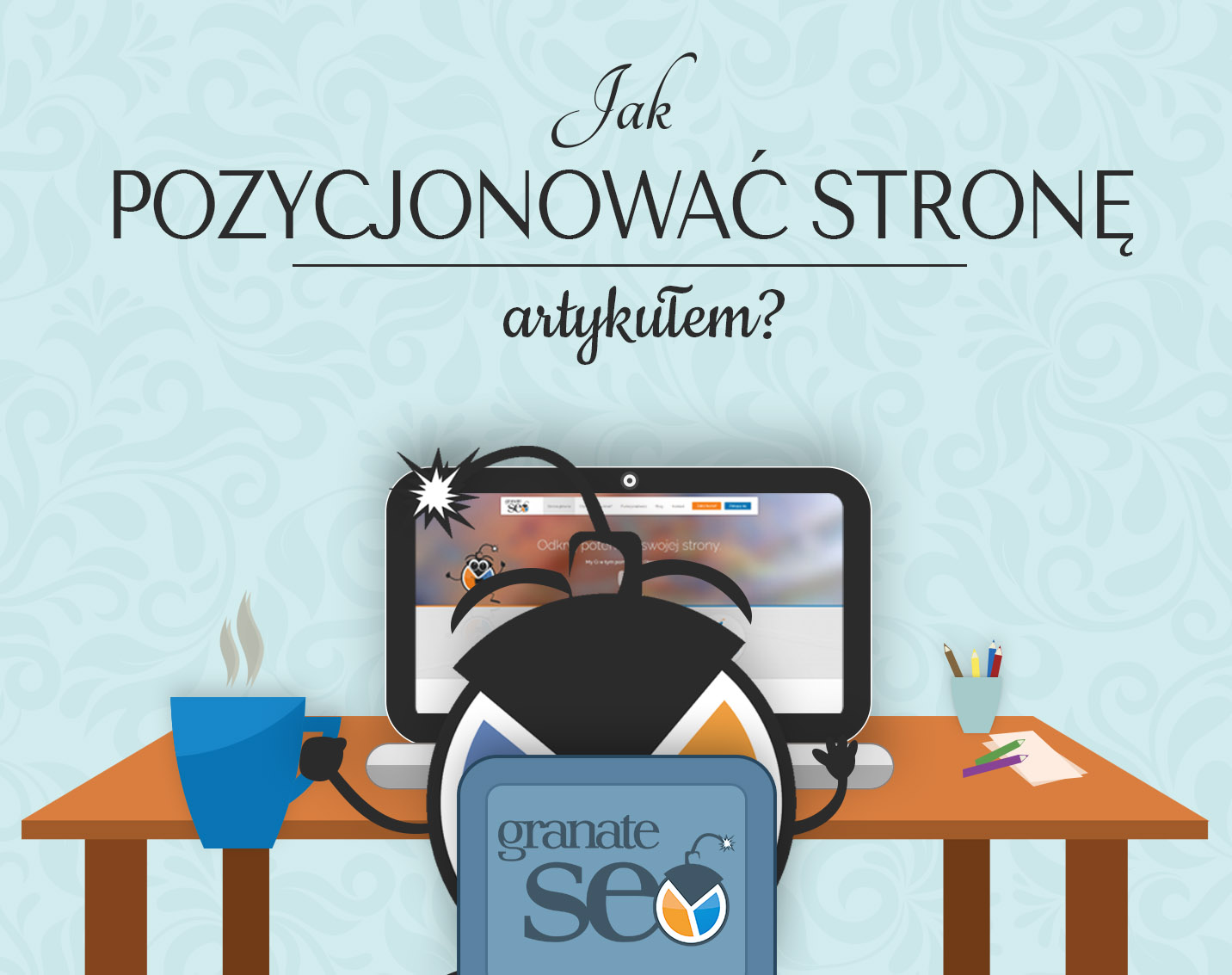 W czasach, kiedy klient podejmuje świadome i racjonalne decyzje, nie wystarczą już chwytliwe hasła, mailing czy bannery reklamowe. Kluczową formą promocji stała się treść i edukacja, które sprawią, że odbiorca sam skorzysta z naszych usług.
Z tego powodu content marketing zaczyna dominować wśród strategii wybieranych przez przedsiębiorców. Poza aktywnością na portalach społecznościowych (Facebook, Twitter, Google+), tworzeniem filmików instruktażowych czy prezentowaniu case studies, dużą rolę dogrywają również artykuły. Mam tu na myśli zarówno artykuły zamieszczane na blogu strony internetowej (jak artykuł, który właśnie czytasz), jak też te pisane do przedruku, na których się dziś skupię.

Cel pisania
Artykuły pisane do przedruku to teksty, które udostępniamy do dalszej publikacji. Możemy wykorzystać je w celu przekazania czytelnikom informacji o usłudze czy produkcie, który oferujemy. Jeśli w treści artykułu sprytnie umieścimy link do naszej strony, to tekst świetnie sprawdzi się w działaniach SEO. Poza tym, czytelnik zainteresowany ciekawą treścią o wiele chętniej kliknie w link niż przypadkowy internauta, któremu nasza wyskakująca reklama przeszkadza w przeglądaniu innych stron.

Unikalna treść
Jeszcze do niedawna mogliśmy zamieszczać kilka identycznych artykułów na różnych stronach zdobywając więcej linków mniejszym nakładem pracy. Obecnie algorytmy Google są na to wyczulone, a wielokrotnie powtarzająca się w sieci treść nie ma dla nich żadnej wartości. W związku z tym należy zadbać, aby każdy tekst był nie tylko dobrej jakości, ale też pojawiał się w sieci tylko raz.

Co zyskasz?
Chociaż pisanie wartościowych artykułów należy do zadań czasochłonnych, szczególnie dla początkujących autorów, to nie rezygnuj z nich. Każdy jakościowy tekst zapewni Twojej firmie nie tylko stabilny link, ale też nową reklamę i budowanie pozytywnej świadomości marki wśród odbiorców.

Przydatne serwisy
Poniżej prezentujemy kilka serwisów, na których można zamieszczać swoje własne artykuły oraz ich PageRank: