Czy twoja strona spełnia wymagania responsywności? Jeśli tak, to nie martw się - twoja pozycja w Google nie zmieni się, a twój serwis nadal będzie przynosił zyski twojej firmie. Jeśli nie, podpowiemy, co można zrobić w takiej sytuacji!
Od 21. kwietnia bieżącego roku Google, chcąc polepszyć jakość swoich wyników wyszukiwania na urządzeniach mobilnych, wprowadził w życie nowy algorytm, dzięki któremu preferowane są wyniki ze stron responsywnych lub mobilnych.
Czym jest responsywność strony?
To nic innego jak zdolność strony do dostosowywania się do wszystkich urządzeń, na których ma być wyświetlana- komputerów stacjonarnych, laptopów, tabletów i smartfonów. Taka strona dopasowuje swoją szerokość i układ elementów do rozdzielczości urządzenia wyświetlającego ją, nie zmieniając swojej struktury HTML, czy adresu, a jedynie wygląd. W fazie tworzenia stron responsywnych wykonuje się kilka wersji jednej konkretnej strony, które po wczytaniu sprawdzają aktualną rozdzielczość urządzenia i dostosowują do niej odpowiednie wersje elementów grafik czy fontów zawartych na stronie. Takie działania wykonuje się, aby treść była czytelna i aby strona nie zawierała zbędnych szczegółów, które w znacznym stopniu mogą przeszkadzać czytającemu. Przede wszystkim mowa tu o niewygodnej małej czcionce, o przewijaniu w poziomie, o zbędnych szczegółach znajdujących się na stronie- takich jak na przykład wtyczki do portali społecznościowych. Strona responsywna rozwiązuje te i wiele innych problemów, zapewniając przede wszystkim wygodę osobom odwiedzającym nasze strony.
Jak można sprawdzić czy strona jest responsywna?
Istnieje wiele sposobów na sprawdzenie responsywności naszej strony, miedzy innymi poprzez narzędzie polecane przez Google- Mobile-Friendly Test https://www.google.com/webmasters/tools/mobile-friendly/?hl=pl.
Jednak najprostszym i najszybszym sposobem jest zminimalizowanie okna swojej przeglądarki i poprzez złapanie za boczną krawędź zmniejszenie i powiększenie strony równocześnie obserwując czy u dołu strony nie pojawia się poziomy pasek przesuwania oraz czy układ strony dostosowuje się do rozmiaru naszego okna. Jeśli jednak poziomy scrollbar się pojawia, a strona staje się nieczytelna, oznacza to, że nie spełnia ona kryteriów responsywności.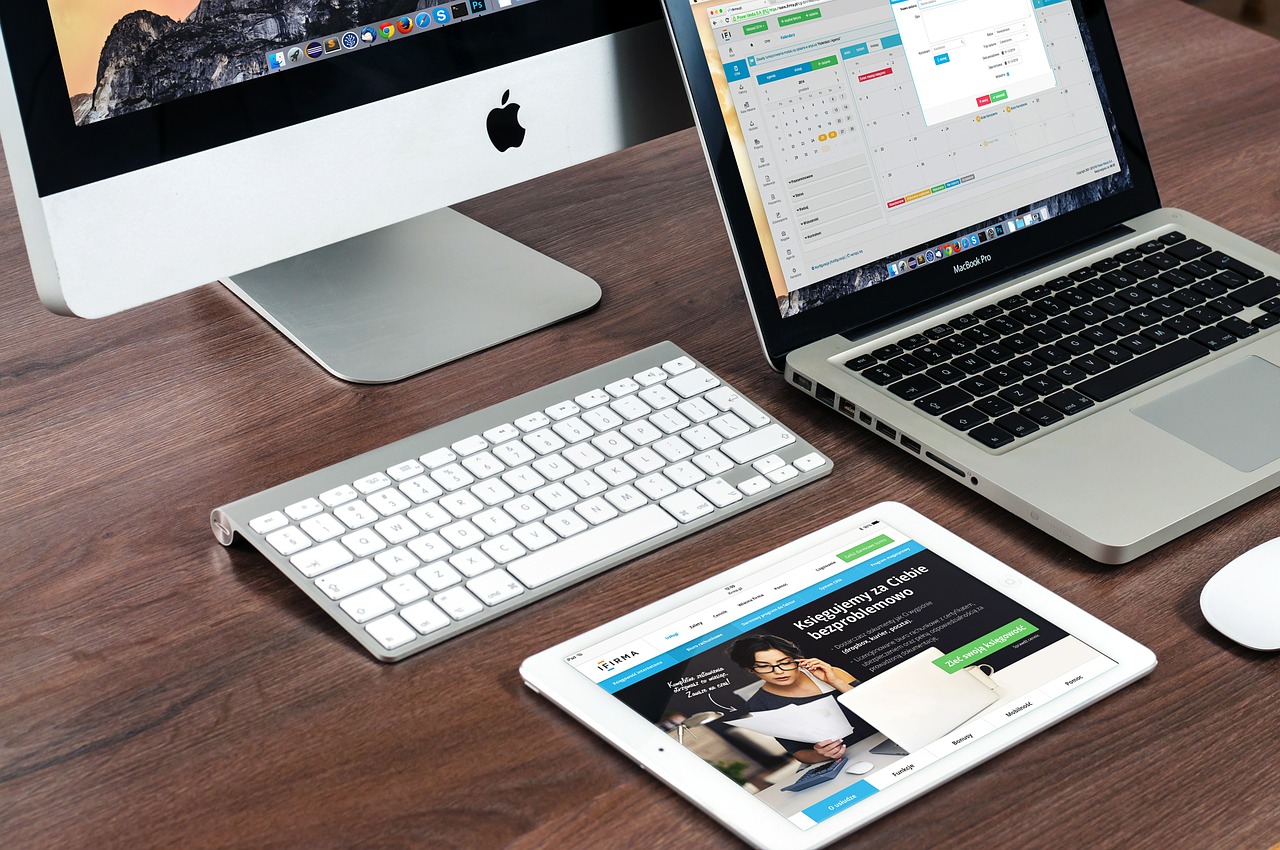 (fot.:pixabay.com)
Warto, więc też wspomnieć, że pomimo wytycznych wyszukiwarki Google, która w znacznym stopniu wyznacza trendy w SEO, aż 81,3% stron nadal nie jest mobile-friendly.
To wciąż bardzo wysoki wynik i możliwe, że spowodowany jest nie tyle niechęcią do posiadania tego typu stron, co obawą przed czasochłonnym i kosztownym procesem, jakim może być zmiana strony na responsywną. Wdrożenie responsywnej strony internetowej trwać może dłużej i może być kosztowniejsze od jej alternatywy-mobilnej wersji strony. Jest to prawdą, jednak nie trzeba od razu zmieniać całej swojej strony internetowej. Istnieje, bowiem tańsze i mniej pracochłonne rozwiązanie, które pozwoli nam dostosować naszą stronę dla urządzeń mobilnych bez dużego nakładu finansowego. Jeśli korzystamy z systemu zarządzania treścią -Wordpress aktualizacja skórki powinna przebiec bezproblemowo i dać nam gwarancje, że nasza strona będzie dostępna dla wszystkich użytkowników przeglądających Internet.
Dlatego jeśli Twoja strona nadal nie jest mobile -friendly zastanów się, co możesz zrobić by poprawić jakość korzystania z niej przez urządzenia mobilne. Obecnie jest to niezmiernie ważne, ponieważ udział kanału mobilnego w ruchu internetowych rośnie w bardzo szybkim tempie i szacuje się, że w latach 2011-2016 ruch w sieciach mobilnych wzrośnie aż 18 krotnie, a przewidywana liczba urządzeń mobilnych przekroczy liczbę mieszkańców Ziemi (wg raportu Cisco® Visual Networking Index (VNI) Global Mobile Data Traffic Forecast).