Zmiany algorytmów Google następują o wiele częściej niż nam się wydaje i jesteśmy w stanie śledzić. Jednak podstawowe elementy w wytycznych wyszukiwarek pozostały niezmiennie ważne i to właśnie one pozwalają znaleźć Twoją treść robotom wyszukującym. Poniżej prezentujemy podstawowe zasady SEO, o których warto pamiętać przy pisaniu bloga. Jeśli zapamiętasz je i użyjesz kilka razy, staną się one oczywistością i nawet zapomnisz, że pozycjonowanie to coś trudnego. Zaczynamy z pierwszą porcją praktycznych wskazówek!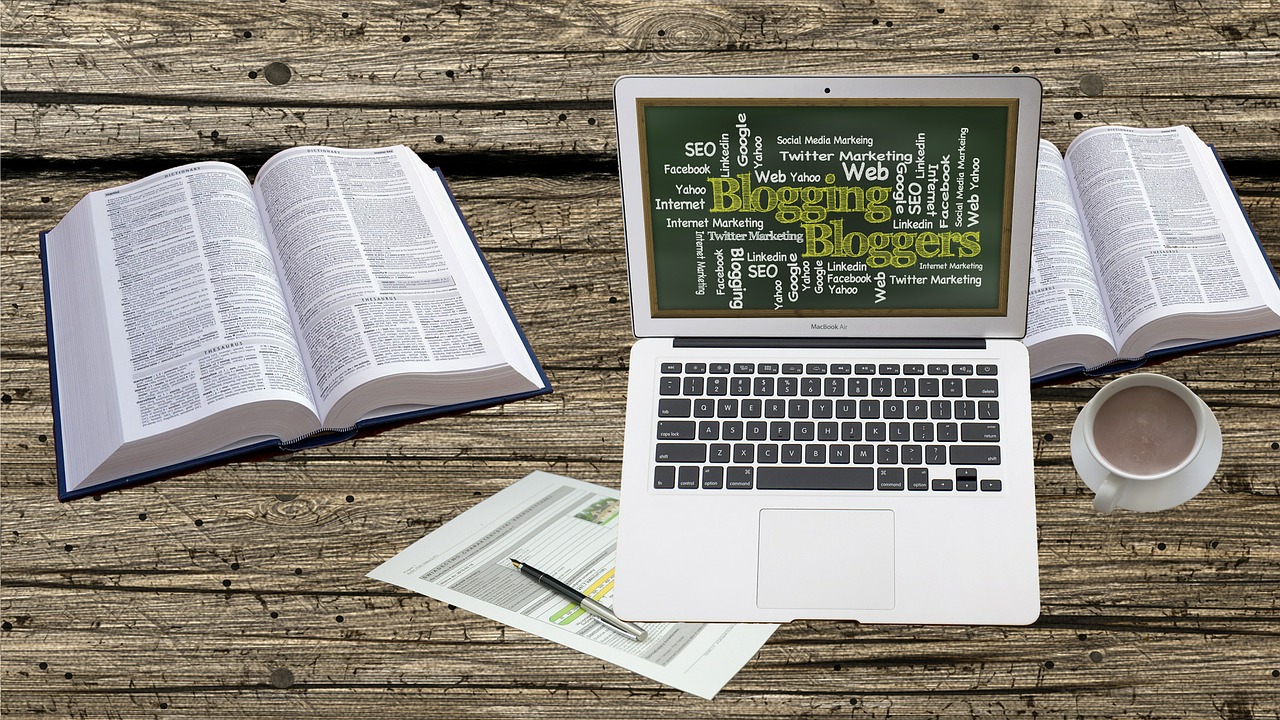 WYBIERZ INTERESUJĄCE CIĘ FRAZY
Pomyśl jakie tematy i słowa z nimi związane są dla Ciebie najbardziej interesujące albo najlepiej odpowiadają Twojej branży i skup się na nich tworząc bloga. Niestety, niemożliwe jest pozycjonowanie na każde słowo, na które byśmy chcieli, dlatego lepiej postawić na jakość kosztem wyboru ich mniejszej ilości.
Weź pod uwagę również to, że coraz bardziej popularne stają się sprecyzowane wyszukiwania, a użytkownicy wpisują często całe zdania (np. "jak linki wpływają na pozycjonowanie"), zamiast pojedynczych haseł (np. "linki pozycjonowanie"). Z własnego doświadczenia radzimy i podpowiadamy, że o wiele łatwiej dotrzeć do użytkowników właśnie przez budowanie całych wyrażeń niż przez "upychanie" wybranych słów kluczowych.
OPTYMALIZUJ NAGŁÓWKI
Jest to jeden z najważniejszych oraz jednocześnie najprostszych do poprawy elementów odgrywających rolę w pozycjonowaniu. Tytuły postów na blogu umieszczaj najlepiej w nagłówkach H1, bo one zostaną właśnie zauważone przez roboty Google jakoś coś istotnego w treści strony.
W jaki sposób dobierać właściwe nagłówki?
Przede wszystkim postaraj się, aby na samym początku tytułu postu występowały frazy, na które chciałbyś ujrzeć Twoją stronę wysoko w wynikach wyszukiwarek. Na przykład chcąc pozycjonować stronę na hasło "kosmetyczka", lepszy będzie dla Ciebie tytuł wpisu brzmiący "Kosmetyczka radzi jak się bezpiecznie opalać.", niż tytuł w którym najważniejsze słowo jest na końcu "Jak się bezpiecznie opalać – radzi kosmetyczka".
Dodatkowo, najlepsze nagłówki nie powinny przekraczać długości 65 znaków, żeby nie zostały "urwane" w wynikach wyszukiwania. Postaraj się przetestować kilka tytułów w różnym stylu- żartobliwym, poważnym, krótsze i dłuższe i przetestuj, które z nich generują najwięcej ruchu na Twojej stronie. Dla każdej branże chwytliwe mogą być inne rodzaje tytułów.
TWÓRZ POPRAWNE ADRESY URL
Nie tylko słowa zawarte w tytułach, lecz również w adresach URL "podpowiadają" wyszukiwarce, na które wyrażenia Twoja strona powinna się znaleźć wysoko. Gotowe szablony często tworzą adres URL na podstawie tytułu wpisu (nagłówka H1). Jeśli jednak za każdym razem tworzysz adres URL wpisu, to poniżej znajdziesz najważniejsze punkty, o których powinieneś pamiętać:
Adres URL powinien pokazywać, co znajduje się na stronie. Dobry adres wygląda tak: skleprtv.com/blog/zakup-telefonu-na-co-zwrocic-uwage. Należy natomiast unikać adresów wyglądających w taki sposób: skleprtv.com/blog/e12Hj8uI, ponieważ użytkownicy niechętnie w takie adresy klikają, a wyszukiwarki nie znajdują w nich nic interesującego, co mogłoby wskazać na wyższą pozycję strony.
Słowa w adresie trzeba oddzielać, a najlepiej robić to myślnikami, które na pewno prawidłowo zostaną odczytane przez roboty wyszukiwawcze. Nigdy nie twórzmy adresów wyglądających tak: skleprtv.com/blog/zakuptelefonunacozwrocicuwage
Dobrze przemyśl, jakie słowa powinien zawierać URL. Podobnie jak w przypadku nagłówków, najważniejsze słowa powinny być najbliżej początku.
W kolejnym wpisie na naszym blogu poznasz inne podstawowe sposoby pozycjonowania bloga. Mamy nadzieję, że nasze rady spodobały Ci się oraz, że wykorzystasz jak najwięcej z nich. Podziel się z nami Twoją opinią, a my w tym czasie pracujemy nad kolejną częścią porad dla bloggerów.