Z pewnością każdego dnia zdarza Ci się wpisywać zapytania w Google, a następnie przeglądać strony z wynikami wyszukiwań. W momencie gdy klikasz w link znajdujący się w wynikach wyszukiwarki, generujesz ruch organiczny na stronie, którą odwiedziłeś. Ruch organiczny tworzą zatem wizyty tych użytkowników, którzy weszli na stronę prosto z wyników wyszukiwarki. Pozyskiwanie tego rodzaju wejść na strony jest właśnie tym, o co walczymy w kampaniach SEO.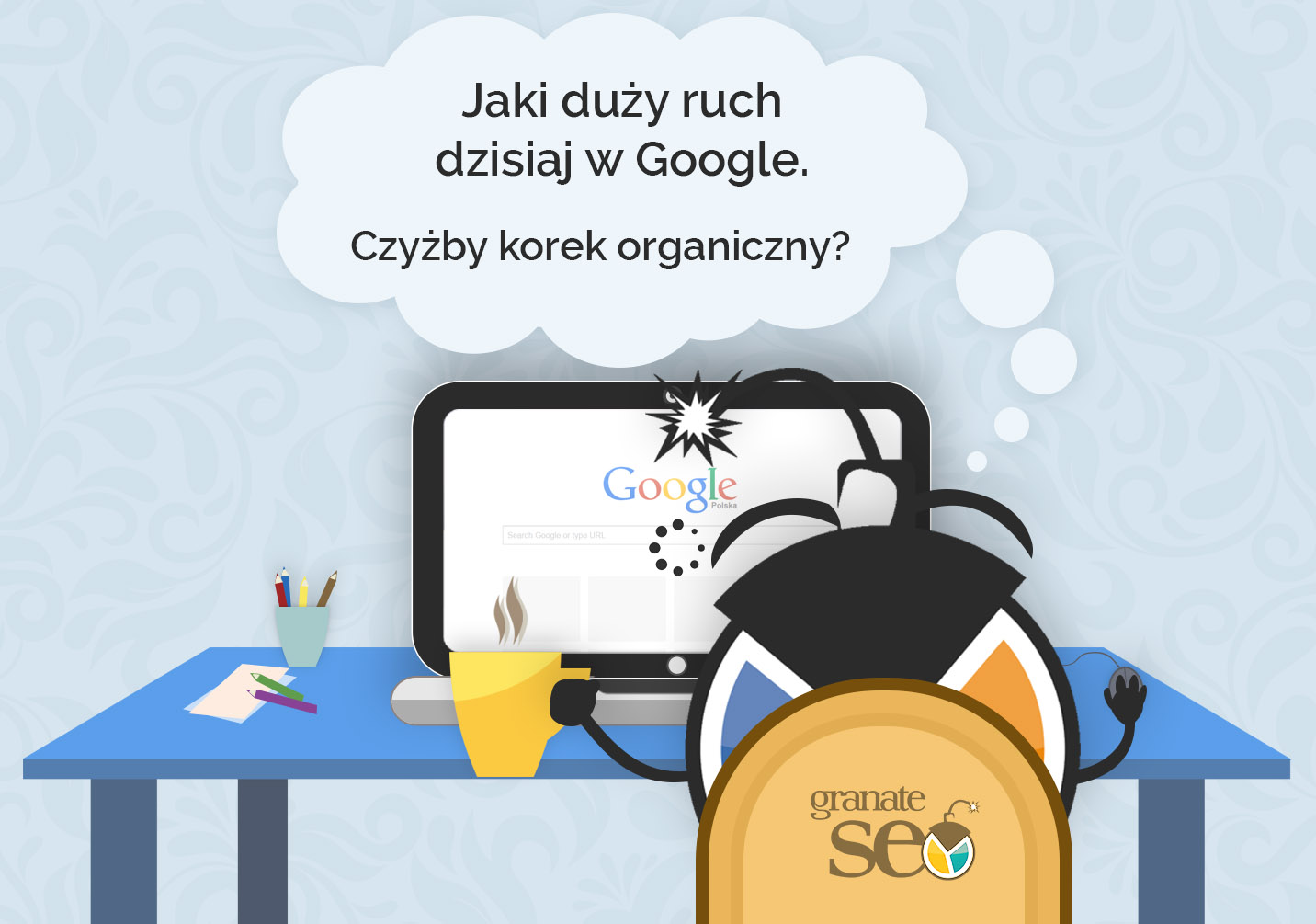 Czy stawiać na ruch organiczny?
Wielu przedsiębiorców wierzy, że tylko płatne reklamy pozwolą osiągnąć wysokie pozycje w wyszukiwarce na wybrane słowa kluczowe. Niestety, jeśli zdecydujesz się na takie działanie jak wykupienie reklamy Google AdWords, Twoja strona osiągnie tylko pozornie dobre pozycje. Pozornie, ponieważ w rzeczywistości ani nie wpłyną one korzystnie na konwersję, ani na sukces Twojej marki.
Zastanawiasz się dlaczego tak jest? Obecnie konsumenci są bardziej świadomi niż kiedykolwiek, dlatego rzadko ufają przekazom reklamowym, w które został włożony jedynie odpowiedni budżet. 80% użytkowników Internetu wybiera wyłącznie naturalne, niepłatne wyniki wyszukiwania, ignorując tym samym sponsorowane ogłoszenia.
2/3 dla pierwszej trójki
Skoro większość z nas wybiera organiczne wyniki wyszukiwarki, to warto zastanowić się, w jaki sposób to robimy. Z raportu Gemius z początku 2015 roku wynika, że pierwsza strona wyników Google generuje niemal 92% wszystkich kliknięć. Co więcej, 62% wszystkich wejść zdobywają tylko trzy pierwsze wyniki z tej strony, co oznacza, że miejsca od czwartego do dziesiątego zyskają łącznie uwagę około 30% użytkowników.
W wyścigu o jak najwyższe pozycje w organicznych wynikach wyszukiwarki jest więc o co walczyć. Niestety, chociaż SEO organiczne jest darmowe, to zabiera dużo cennego czasu i nakładu pracy. W celu oszczędności czasu oraz poprawy efektywności pozycjonowania warto więc korzystać z takich programów jak GranateSEO. Oprogramowanie nie tylko śledzi pozycje i dostarcza cennych wskazówek w działaniach promocyjnych, ale przede wszystkim przeprowadza dokładną analizę budowy strony oraz znajduje wszystkie błędy w jej strukturze.
Co wiąże budowę strony z treścią?
Żeby znaleźć się jak najwyżej w wynikach wyszukiwania, kluczowa jest unikalna i wartościowa treść, dlatego tak dużą wagę przykłada się obecnie do prowadzenia blogów, a przy okazji tematyki SEO ciągle słychać słowo "content". Sama treść nie wystarczy jednak do osiągnięcia pełnego sukcesu. Strona powinna być również poprawnie zbudowana, czyli w taki sposób, żeby była użyteczna dla odwiedzających poprzez odpowiednią strukturę nagłówków i tytułów oraz opisy przy wszystkich obrazkach. To właśnie dzięki umieszczeniu treści w odpowiednich znacznikach i miejscach na stronie Google doprowadzi do niej jeszcze większą liczbę użytkowników. A przecież to jest głównym celem działań SEO.