Nawet jeśli pozycja Twojej strony jest wysoka, nie oznacza to, że powinieneś skupić się wyłącznie na dalszym utrzymaniu SEO na wysokim poziomie. Nie licz tylko na wyszukiwarkę i jej rankingi. Poznaj inne sposoby pozyskiwania ruchu na stronie i wybierz ten, który będzie dla Ciebie najlepszy.
Możesz oczarować innych
Linki polecające z innych stron, szczególnie z tych wartościowych lub związanych z Twoją branżą mogą być na wagę złota. Również wspomnienie w mediach społecznościowych o Twoim produkcie, artykule czy ciekawej infografice przez osoby niezwiązane z Twoją firmą to ważne źródło nowych wejść na stronę. Użytkownicy chętniej ufają rekomendacjom niezależnym, dlatego z większą chęcią klikną w linka polecającego Twoją stronę, jeśli już kogoś znają albo często wchodzą na zaufaną stronę, która ich do Ciebie przekieruje. Utrzymuj kontakty z osobami i firmami związanymi z branżą, do której należy Twój biznes. Wspominaj czasem o nich, jeśli stworzą coś, co Ciebie oczaruje. Jednocześnie twórz też czarujące treści, a zostaniesz doceniony.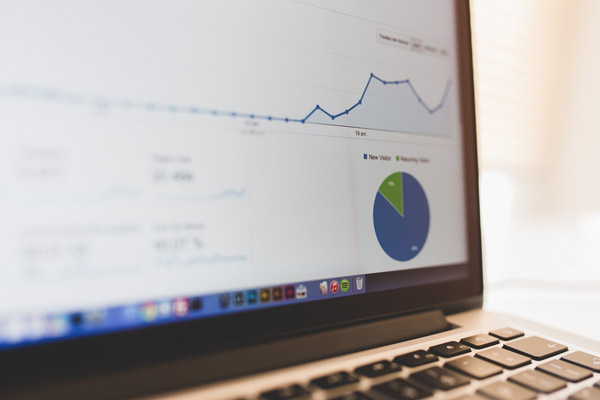 Pozwól innym wyrazić opinię
Możliwość komentowania postów posiada niemal każdy blog, jednak nie każdy wpis i nie każda tematyka może wywołać gorącą dyskusję. A gdyby tak zrobić coś, co zachęci użytkowników do wyrażania opinii i powracania do Twojego wpisu? Możesz to zrobić poprzez stworzenie krótkiej ankiety, które zachęcą do dyskusji albo zarekomendowania sondażu innym. Gdy zdobędziesz wystarczającą liczbę głosów, warto opublikować wyniki. Zwiększysz dzięki temu wiarygodność i zachęcisz ciekawych uczestników do powrotu na stronę.
Program partnerski
Ponieważ linki powinny mieć status no-followed, żeby zostać uznane przez wyszukiwarkę, wielu znawców SEO sprzeciwi się naszym radom. Jednak w tej sytuacji chodzi nam nie o pozycjonowanie, lecz o pozyskanie nowego ruchu na stronie, a możemy to łatwo zrobić przez backlinki prowadzące do naszej strony. Znajdź partnerów, którzy w zamian za polecenie Twojego sklepu czy usługi, otrzymają część Twojego dochodu wygenerowaną dzięki ich rekomendacjom. Upewnij się tylko, że linki polecające Twoją firmę w odpowiedniej formie znajdują się na stronie partnera i zachęcaj go do współpracy. Jeśli zadbasz o wartość produktu dla użytkowników, korzyść z jego sprzedaży otrzymasz zarówno Ty, jak i Twój partner.
Mamy nadzieję, że pozycjonowanie Twojej strony przynosi efekty i ruch na niej jest coraz większy. Gdybyś jednak chciał zwiększyć go w inny sposób, to polecamy jednego z wyżej wspomnianych i czekamy na Twoje wrażenia.